---
Friday, 23 February 2018
This is a major release, including updated database and many new features. Please take your time reviewing the changes before upgrading.
To upgrade to this latest version please contact your authorised Intersoft Reseller or see the Downloads page.
Some of the highlights are:
Clients.

New "Residency Status" added for Individual Clients.
"MMS" Contact Method logic changed to "Show" rather than "Supports".
Client Merge wizard; now copies addresses and contact method from both Clients, and allows them to be marked as "Current" or "Historic".

Accounts Applications

Can now be accepted to a "Quote" Account.

Accounts

New Permission Keys added to prevent User editing the Account.
The Pool can now be defined in the New Account wizard.
Account Transfers; new option to limit "To Account" to those Accounts with a common Client.
Loan Accounts now have an option to "Close" Disbursement Payouts.
Commissions

New "Present Value (Amount Financed)" basis added to match finPOWER 5.
Commissions now support "Interest" elements.

Security Statements.

Boats; added "Boat Name" field.

Bank Export.

HSBC Batch Payment Direct Debit/ Credit; added separately defined HSBCnet Account Number.

Bank Account Enquiry Add-On.

Bank Statements (Proviso).

Credit Enquiry Add-On.

NZ Government service.

NZBN Entity Details; updated to include additional information.
NZCO Disqualified Directors Search; updated to include additional information.
Change Events mailbox added. This downloads and matches changes made in the NZBN Register to Client information.

Equifax (Veda)

Rebrand completed.
Vedascore Apply; special Genesis Data values now catered for.

Dun and Bradstreet rebranded as Illion.

Comprehensive Credit Reporting Add-On.

Added separate "Suspend" flag for an Account.

Document Manager Add-On.

Files page enhancements (beta).

Supports one level of sub-folder.
Now shows Read-Only status and other file information.

Security Enquiry Add-On.

MotorWeb.

New product "Asset Check" added. This replaces the existing VIR Report, but includes Valuation data.
New product "Rego Check" added. This replaces the BVI report.

New PPSR NZ Service (beta, available after new PPSR NZ goes live).

Added "Get Vehicle Data" product.

HTML Widgets

New and updated Reports.

New Account Applications Breakdown sample.
New Workflows Breakdown sample.
Other samples have been updated and enhanced.

User Interface HTML Widgets.

Can now override the built-in forms used within finPOWER Connect.

E.g. Account Credit Limit Change and Monitor Category Change.

New HTML Widgets:

Account Accept/ Decline HTML widget.
Account Suspension HTML widget.
Account Transaction Allocation Adjustment HTML widget.

Queues.

Email Disclaimer added (if licensed for the Entities Add-On).

Branches.
Reporting.

Most Account Reports can now be grouped by "Maturity Month".
Deposit Control Report; enhanced to split Maturity Reinvestments from Transfers.
New "Deposit New Business Report".
Account Exception List Report; added "First Payment Date" exception.

Word Documents.

New standard Bookmarks:

AccountLog.BalanceOverdueContractual
AccountLog.OverdueContractualBlock

New scripting event to handle centralised custom Bookmarks.
ISSummaryTable border helper functions updated.

Excel Workbooks.

ISExcel object; now supports a basic calculation engine.

Telephone Number dialing.

Now uses the "tel:" URL protocol which provides a better handler for VoIP calls.

New Portals module.
Enterprise Edition.

Removed support for SQL Server 2005.
SQL Server "TEXT" columns (deprecated by Microsoft) updated to "VARCHAR(MAX)" columns.
For a full list of all the release notes click here
---
Thursday, 15 February 2018
Speckle Launches with finPOWER Connect Back End
Australian National not-for-profit, Good Shepherd Microfinance, has made a bold move into online lending with the support of NAB to launch Speckle - a fast online cash-loan provider which offers a better alternative for people seeking small cash loans under $2,000.
With an increasingly casual workforce, the rising cost of living and low wage growth, recent research has found that one in five households in Australia have used payday loans in the past three years. To address this need, Good Shepherd Microfinance, backed by NAB, developed a product that is better for customers by keeping the fees and costs as low as possible.
Adam Mooney, CEO at Good Shepherd Microfinance, said for the first time people will be able to access a low cost alternative that is different to anything else in the market. "Speckle loans are up to 50 per cent cheaper than most other small cash loans. Most lenders charge the maximum fees allowed by law. As a not-for-profit program, Speckle is significantly cheaper for customers. It was clear that we needed a better solution for anyone who needs to use small cash loans. Speckle will enable people to access lower cost credit when they need it most." said Mr Mooney.
Building on their long-term partnership, NAB and Good Shepherd Microfinance have joined forces to develop Speckle using leading edge technology and with the help of skilled volunteers from across the bank. The partnership selected finPOWER Connect as their back end loan management system for its ease of use and fit for purpose.
Mr Paul Thompson, CEO of finPOWER said it was a rewarding experience working with the team from Good Shepherd Microfinance. "To be involved in a project where the motives are clear and beneficial has been a timely reminder of the ultimate customers and the challenges they face."
For the Speckle configuration, finPOWER Connect interacts directly with the front end originations platform to provide a fast and efficient application process. Streamlined Loan Management and collection processes are handled by finPOWER Connect as well as all management and funding reporting.
"This sort of configuration highlights the functionality and flexibility that finPOWER Connect can deliver for a client." says Mr Thompson. "finPOWER Connect interacts seamlessly with other systems and caters for any number of lending and organisational models."
For further Information about Speckle, visit http://www.speckle.com.au.
For further Information about finPOWER Connect, visit http://www.finpower.com.au or http://www.intersoft.co.nz.
---
Wednesday, 31 January 2018
PPSR Upgrade
You should be aware by now that the existing PPSR is being replaced with a completely new PPSR and is due to go live on 2nd July 2018.
This move is being driven by the Ministry of Business Innovation and Enterprise (MBIE) and is designed to replace the reliable but aging platform that, whilst world leading when it was released in 2002, has increased risks and costs associated with ageing technology.
finPOWER and finPOWER Connect both have interfaces to the current PPSR G2B that allow you to seamlessly register, amend and discharge Financing Statements. However, only finPOWER Connect will be updated to interface directly with the new PPSR.
We are working closely with the MBIE to ensure finPOWER Connect will work seamlessly with the new PPSR and your business will not be interrupted by the change.
Here is a quick guide of what you need to do, depending on the system you are currently using. To find out which system you are on go to Help, About.
finPOWER Users
If you currently use finPOWER you will need to upgrade to finPOWER Connect as soon as possible. It may be that you are part way though the conversion to finPOWER Connect, or that you have scheduled it in the near future, but either way we would encourage you to give the conversion the focus and resources required to ensure you are migrated well before the new PPSR comes into effect.
finPOWER Connect Users
If you currently use finPOWER Connect you will need to make sure you upgrade to the latest version. The new PPSR functionality will only be released for Version 3.01 of finPOWER Connect, so it is imperative that you make plans with your Dealer to upgrade well before the 2nd July deadline. Most Dealers have many clients to upgrade, so you will need to get in early to confirm your upgrade timetable.
Not going to use the PPSR Interface?
If you stop using the PPSR Interface you should be aware that you will lose the ability to directly interface to the PPSR from within finPOWER or finPOWER Connect. However, you will be able to use the new web based interface provided by the PPSR; but you will have to manually enter all your PPSR transactions from 2nd July 2018.
This means you will have to:
Manually enter any new PPSR registrations, including all security details and the 17 digit VIN for any vehicles.

This is a time-consuming task.
Any inaccuracies may mean your priority over the security may not be enforceable.

Existing PPSR Security interests will need to be manually amended and discharged, even if they were added using the PPSR G2B Interface.
Manually update records in finPOWER with details of the security registration, if you want these to populate on documents.
You should also be aware that the cost associated with PPSR transactions are double when using the web interface. For example, a Registration costs $16.10 if done via the PPSR website versus $8.05 if done via the PPSR interface, Searches cost $2.30 versus $1.15.
Of course, if you ever choose to start using the PPSR Interface module within finPOWER Connect again you may have to spend considerable time reconciling the data in finPOWER Connect versus that loaded in the PPSR.
In short, the PPSR interface provides a fast, accurate and efficient way of making sure your PPSR Registrations are kept up-to-date.
We will be in contact closer to the time with detailed notes of the PPSR changes, but, in the interim, please make sure you are on the latest version of finPOWER Connect to ensure you are prepared as possible.
---
Wednesday, 8 November 2017
CCR to be Mandatory
The Comprehensive Credit Reporting (CCR) just received a big boost with the Australian Government announcing it will legislate for a mandatory comprehensive credit reporting regime to come into effect by the 1st of July 2018. According to the Australian Treasurer currently less than 1 per cent of credit data is being reported.
The four major banks will be the first to be required to report; they account for approximately 80 per cent of the volume of lending to households. The four major banks will be required to have 50 per cent of their credit data ready for reporting by the 1st of July 2018, increasing to 100 per cent a year later. The Government will consult further on whether to mandate additional institutions being included on a phased in basis as well as on the implementation mechanisms for this decision, including the legislation.
The Government believes its decision will lead to greater competition in lending and provide better access to finance for Australian households and small businesses.
With this clear intent, it is only a matter of time, we believe, before CCR is mandated across all lenders, and it will not be too long before NZ follows suit.
finPOWER Connect has simplified the implementation of CCR by creating a "one step" CCR export process to export your CCR data in a format that is easily consumed by your Credit Bureau. This process circumvents many months of project work and allows clients of finPOWER Connect to start enjoying the benefits of CCR much quicker. For more information on the CCR module for finPOWER Connect see finPOWER Connect Comprehensive Credit Reporting Add-On.
---
Monday, 6 November 2017
Highlights
Note, this is a minor update, addressing a few issues found since version 3.0.9 was released.
For a full list of all the release notes click here
---
Thursday, 26 October 2017
Avanti Finance Transforms to faster Digital Loan Process with Secured Signing's Trusted Signature Solution
Avanti Finance customers can now enjoy a faster turnaround as they can sign loan documents online using Secured Signing's digital signature solution as part of their finPOWER Connect Loan Management system.
Avanti Finance have been providing finance solutions to its customers for over 25 years and pride themselves on helping people solve problems and grab opportunities by providing the money they need quickly and easily. With the addition of digital signing, Avanti Finance can offer an even faster solution to its customers, that is completely online. Stephen Massey, Head of Consumer for Avanti Finance says "The feedback from both Brokers and Customers has been very positive. The Secured Signing solution has allowed us to design a signing process and experience that is flexible and meets the needs of both the Broker and the Customer".
Secured Signing delivers a great alternative to traditional paper based signing. The clear advantage is improvement to the speed of transactions, especially when multiple signatures are required with signee's spread across different locations. The convenience of online signing is backed up by the security, authenticity and legal compliance that can only be achieved with personal X509 digital signature. With a clear audit log, two factor authentications and the option to include video confirmation, Secured Signing's trusted digital signature solution is legally binding and gives you added evidence that exceeds legal requirements to be sure who is behind the keyboard.
"The driver to implement digital signatures in our business was driven by our goal to speed up the turnaround time on loan origination and simplify the acceptance process; both improving the overall customer experience" Stephen Massey said. Avanti Finance identified that not having an electronic signature capability was a gap in their offering and were impressed with the simplicity and security that Secured Signing provides. Since launching digital signing of documents generated directly from finPOWER Connect, Avanti Finance have benefited from a reduction in the time that it takes for loan documents to be signed and returned from Brokers and Customers. "It is great to see customers like Avanti Finance taking full advantage of Secured Signing's comprehensive capability to embed the convenience and security of online digital signatures into their offering." says Mike Eyal, Founder and Managing Director of Secured Signing. "The Avanti Finance team are certainly meeting their customers' expectation for a quick approval process that is completely online. I'm sure they will have every success."
---
Thursday, 19 October 2017
Highlights
Note, this is a minor update, addressing a few issues mainly with regards to Deposit Accounts and Reporting.
For a full list of all the release notes click here
---
Tuesday, 10 October 2017
CCR – what to do NOW to improve your CCR experience
At the recent Finance Expo and in subsequent discussions, many of our clients expressed an interest in participating in Comprehensive Credit Reporting (CCR). To get the most out of the supply of CCR data, there is a process you need to go through NOW – even if you do not intend to be part of the CCR regime for some months to come.
A key principle of CCR is Reciprocity – you can only access other CCR data in line with what you actually provide. To participate in CCR you need to disclose to your clients that you will be supplying data to Credit Bureaus, and you can only supply data to the Credit Bureaus from the Date of Disclosure onwards. Under the concept of Reciprocity, this therefore means that you can also only see CCR data from other sources from the Date of Disclosure onwards. For example, if you notified your clients in August 2017, you can only submit and consume CCR from August onwards – even if there is CCR data held for a client from another source dated prior to August 2017.
So how do you notify your clients?
Your Terms and Conditions on your Disclosure Documents need to advise that you are intending to share CCR data with the Bureau. An appropriate consent clause could be worded along the following lines:
"Credit agencies: In respect of us providing a credit facility and undertaking periodic reviews or for the requirements of the Anti-Money Laundering and Countering Financing Terrorism Act 2009, you authorise us to make credit references and other enquiries within our normal procedures. For this purpose, we may seek from any such source information concerning you.
You also authorise the collection and disclosure of all information relevant to your accounts including repayment history information from/to any credit reporting agency. Credit reporting agencies may use information disclosed by us to update their credit reporting database, and disclose any information that they hold about you to their own customers as permitted under the Credit Reporting Privacy Code. In addition, we may use any service provided by our credit reporting agencies to receive updates of the information it holds about you.
In the event that you are in default under any credit facility from us, we are authorised to disclose all relevant information about you, to and for the use by, credit reporting agencies, debt collection agencies and law firms."
While the above should be suitable for new clients you must also notify existing clients. As of March 2017, the legal requirement to notify your customers of your intention to move to CCR is no longer in place as long as your existing consent clause enables the sharing of CCR data. However, if your existing consent clause does not enable the sharing of CCR data, then a separate notification to your existing client is generally required.
To ensure you get the most out of your CCR experience, we suggest you you make the changes as necessary to ensure you can upload and receive as much CCR data as possible.
As always – this notice does not constitute legal advice and you should always seek independent legal advice on your specific situation.
---
Posted on Thursday, 21 September 2017
Some of the highlights are:
Accounts.

New, optional, "Events" block in Key Details Summary page.

Shows recent "Events" such as Documents sent, Transactions, Logs, Audit Logs etc in chronological order.

Applies to other Key Details Summary Pages including Account Applications and Clients.

New Account wizard.

New option to enter Ledger in wizard.

Documents.

Loan Thank You letter; updated to a "Word Document" file type.
Deposit Certificate; updated to a "Word Document" file type.
Deposit Tax Certificate; updated to a "Word Document" file type.
Deposit Maturity Advice; updated to a "Word Document" file type.

Publish Documents wizard.

Added range for Monitor Categories.

Security Enquiry Add-On.

Car history.

Option to add Sales Comparison details in HTML and PDF Reports added.

Now supports Dealer Trade-In Valuation Price in Security Item differences grid (where Price is found).

Electronic Signatures Add-On.

Secured Signing.

Now support TextLink option, i.e. send an SMS invitation to sign.

New option for "micro" wiki text to support longer Smart Tags without wrapping details over multiple lines.

Reports.

Loan Trial Balance Report; optional column added for "Unearned Balance".
Account List based Reports; now includes Grouping and Filter by Client Industry Codes.

Fiji.

Added support for Company Number for Clients.

Email.

New Verification button/ function added to Global Settings and User Preferences to test configuration.

Auditing.

Added auditing for Bank Accounts and Elements.

OCR Add-On.

OCR Add-On added (for beta testing only).
For a full list of all the release notes click here
---
Posted on Friday, 18 Auguts 2017
Some of the highlights are:
Quick Search.

"Open" Accounts prioritised higher.

Loan Accounts.

New option to complete the close process for "Closed (Pending)" Accounts in Account Processes.
Revolving Credit Loans.

Now support overriding dates for Interest Cycles.
Now calculates the Loan Schedule whilst a Quote.

Deposit Accounts.

New Account wizard now includes a "Copy" button to copy Interest payment details to Maturity payment details.

Logs.

Can now be delegated to a Role, to allow all Users in that Role access.

Documents.

Disbursement Remittance Advice; updated to a "Word Document" file type.
New standard Bookmarks; Last and Next Payment Date and Values.

Workflows.

"Create Log" Item types can now define a Delegated User and Role.
New Automatic Outcome of "[Default]" added.
Could not add a Workflow to a "Closed (Pending)" Account.

Bank Account Enquiry Add-On.

Split from Credit Enquiry Add-On, i.e. this is now a separate Add-On.

Proviso "Bank Statements" service is now free to use.

Added CreditSense service for New Zealand.
CreditSense; can now define a list of Reports to display.

Electronic Signatures Add-On.
Security Enquiry Add-On.

CarHistory service added for Australia.
Motorweb; online Vehicle Report can be used instead of the downloaded HTML Report.
MotorWeb Security Monitoring.

Additional range filters added to Security Monitoring wizard.
Plate changes can now be updated from the Summary Page.

Reports.

Loan Aged Overdue Report; added option to include "Overdue Days" column.
Security Item List Report; WOF and Registration dates added to data export and General filters.

Queues.

Added new "QueueAfterExecute" script event.

General Ledger Interface.

Fixed several issues with MYOB AccountRight interface.

Auditing.

Additional auditing options for:

Client Branch and Manager.
Client details for Individual, e.g. Occupation.
Client Organisation Person Acting.
Security Statements.
For a full list of all the release notes click here
---
Posted on Friday, 30 June 2017
The 2017 Finance Expo is locked in for early August and has an exciting new look and feel.
This year's edition of The Finance Expo is themed around improving the efficiency of your lending business. Hear presentations from leading industry providers, updates about the PPSR replacement programme and news on the latest trends and developments in the Finance Industry. Join us for lunch and an opportunity to interact with key industry providers.
Guest Speaker:
Also hear from Rob Bryant on how he grew a small lending business into a leading ASX listed company with over 400 employees and 70 Branches. Hear how the company did, what he learned and what he would do differently next time!
Special Deals:
Attend to receive fantastic savings from all the major sponsors – but, they will only be available on the day for those that attend.
Who should attend?
All members of the NZ finance industry are invited and the attendee list will encompass a broad spectrum of the industry, from Tier One lenders to the smallest Loan Companies.
Free Lunch?
Yes, lunch will be provided and it is free!
When and Where:
Christchurch: 2nd August, 10.30am – 2.00 pm
Sudima Hotel, 550 Memorial Ave, Christchurch Airport, Christchurch 8053

Auckland: 3rd August, 10.30am – 2.00 pm
Ellerslie Racecourse, 80 Ascot Ave, Remuera, Auckland 1051
---
Posted on Friday, 7 October 2016
Some of the highlights are:
Accounts.

Payment Arrangements; additional Direct Debit payment on same date not being processed correctly.

Security Statements

Land Security Items; now allow Prior Ranking to be greater than item's Total Value.

Workflows.

Australian PPSR Search implemented for Client Workflows.

Banking

New "BSP Biller" import service added for Fiji.

Credit Bureaus

Veda Australia; new product "Business Enquiry".
Veda Australia; new product "IDMatrix" for individual verification. Note, this product is in (BETA).
Credit Sense; updated to version 1.2 specification, including Decision Points and Supplemental Report 10.
Centrix "Consumer Product Enquiry".
Centrix Security Enquiry Report; updated to Summary Page 2
NZ Companies Office; updated default URLs.
Added Export Credit Reporting wizard.

Electronic Signatures

Secured Signing; new "Sign Up" button.

Documents

Loan Declaration of Purpose (NZ CCCFA); updated to a "Word Document" file type.
Account Settlement Summary; updated to a "Word Document" file type.

Reports

Loan Cash Flow Report; added option to show outstanding Overdue as paid today.
Security Statement Details Report; new option to include full Security Item details.

Users

User Policies; new option to make User Email mandatory.

SQL Server databases

Now allows Port Number to be specified
For a full list of all the release notes click here
---
Posted on Wednesday, 10 August 2016
Some of the highlights are:
Accounts.

New option to show/ hide "zero value" Interest Transactions.

Deposits.

Interest Payments for the same "Main" Client may now be combined.
The final Interest Payment for a Fixed Term Deposit can now be compounded.
Tax Certificates are now available in Australia.

Australian PPSR.

An issue discharging a Security Item has been fixed.

Credit Enquiries.

Centrix New Zealand. Added SmartID AML/CFT identity verification option to the "Consumer Product Enquiry" Credit Enquiry.
VedaConnect Australia.: Global Settings for VedaXML and VedaConnect have been combined into one page.
New Credit Enquiry product "Company Enquiry" has been added for VedaConnect.
VedaXML service now warns the User that it is obsolete and to use the VedaConnect service.

Bank Export.

"HSBC Batch Payments" Direct Credit and Direct Debit file export added.

General Ledger Interfaces.

Export added for "MYOB AccountRight".

Comprehensive Credit Reporting (BETA).

Beta release of the new Add-On for Comprehensive Credit Reporting in Australia and New Zealand.

Electronic Signatures (BETA).

Added "Secured Signing" service.
Added "Adobe Sign" service, replaces Adobe eSign service.
For a full list of all the release notes click here
Posted on Wednesday, 6 July 2016
This is a major release, including updated database, user interface and many new features. Please take your time reviewing the changes before upgrading.
Note, version 3 of finPOWER Connect can run side by side with version 2.x, i.e. you don't have to uninstall version 2.x.
Some of the highlights are:
User Interface enhancements.

Record Bookmarking added.
Quick Search Summary; now includes Log, Email and SMS actions.
Email Address and Phone Numbers; validation of email and phone numbers added.

Supported Countries.

Added support for United States of America.

Time Zones.
Account Applications.
Accounts.

Standard Transactions now support a Value Basis of "Percent of Regular Payment".
Accounting Ledgers now include a new "Suspended" Status.

Documents.

Word and Excel Template Document may now be embedded into the Document record.
New "Word Document" document type.
Does not require Microsoft Word.
Much faster to create a document.
Create PDF files.
New Print Documents wizard.

Banking.

Direct Debits now support combining Transactions for the same main Client, Bank Account etc.
New "CBA CommBiz Priority Payments" service added for Australia.
Email Address and Phone Numbers; validation of email and phone numbers added.

Credit Bureau.

Added Centrix NZ Consumer Address Trace facility.
Added Centrix NZ Consumer Monitoring facility.
Centrix now support retrieving existing Reports (where available).
NZ Companies Office interface updated to version 3 specification.

User Interface enhancements.

Record Bookmarking added.
Quick Search Summary; now includes Log, Email and SMS actions.
Email Address and Phone Numbers; validation of email and phone numbers added.

Securities.

Insurance Company can now link to External Party Insurers.
Quick Search Summary; now includes Log, Email and SMS actions.
Email Address and Phone Numbers; validation of email and phone numbers added.

Security Enquiries.

MotorWeb; Sign-up link and Product Names updated.
Centrix Wheels; now includes COF status fields.
Email Address and Phone Numbers; validation of email and phone numbers added.

Scripting.

Additional Code Snippets added.
Performance optimisations.
Email Address and Phone Numbers; validation of email and phone numbers added.

Performance.

New "Preload information when opening database" option added.
Large Scripts now compile much faster.
New Database indexes to speed up some queries.
For a full list of all the release notes click
here
Posted on Thursday, 16 June 2016
The Commerce Commission have advised that mobile traders Goodring Company Limited (Goodring) and Betterlife Corporation Limited (Betterlife) have been fined a total of $171,500 after being sentenced in Auckland District Court.
They are the first to be sentenced under strengthened Credit Contracts and Consumer Finance Act 2003 (CCCFA) laws for lenders which came into force last year.
Goodring was fined $98,000 for breaches of the CCCFA, and the Financial Service Providers (Registration and Dispute Resolution) Act (FSPA). Betterlife was fined $73,500 for breaches of sections 17 and 32 of the CCCFA.
Goodring and Betterlife had earlier pleaded guilty to 28 charges and six charges respectively under the CCCFA, relating to their lending practices. Both companies failed to provide borrowers with the legally required information and the information was also not provided in a clear and concise way, as required by the Act. Goodring faced two additional charges under the FSPA. Under that Act, lenders must be registered on the Financial Service Providers register. Despite being aware of this requirement, Goodring was not registered.
For more, read here
Posted on May 12, 2016
Google has announced it will ban all payday loan ads from its site, bowing to concerns by critics who say the lending practice exploits the poor and vulnerable by offering them immediate cash that must be paid back under sky-high interest rates.
The decision is the first time Google has announced a global ban on ads for a broad category of financial products. To this point, the search giant has prohibited ads for largely illicit activities such as selling guns, explosives and drugs, and limited those that are sexually explicit or graphic in nature, for example. Critics of payday lenders say they hope the move by Google and other tech companies might undercut the business which finds huge numbers of willing customers on the internet.
The move also shows the willingness of big tech companies to weigh in on critical policy issues - and exert their power as the gateways for the internet. Facebook also does not display ads for payday loans. But others, such as Yahoo, still do.
Consumers will still be able to find payday lenders from a Google search. But the ads that appear on the top and right-hand side of a search results page will not show marketing from the payday lending industry beginning on July 13.
For more, read here
Posted on May 09, 2016
The Commerce Commission is reminding lenders that failing to disclose key information to borrowers in their consumer credit contracts could result in the repayment of all fees and interest on each loan for the period until disclosure is corrected.
Changes made to New Zealand's credit laws (Credit Contracts and Consumer Finance Act 2003 (CCCFA)) in June last year mean lenders must disclose specific key information to borrowers, including the term of the loan, total amount, interest, fees, any security taken and the effect of that security, and the borrower's right to apply for relief on grounds of unforeseen hardship. The Commission has been active in enforcing the law changes and currently has a number of investigations underway involving lenders that have not complied with their disclosure obligations.
Commissioner Anna Rawlings says the consequences for lenders of failing to disclose key information to borrowers are significant. "If that key information is not adequately disclosed, lenders are unable to enforce any interest or credit fees during the period of non-compliance. For some lenders this could run into the millions of dollars."
"The law applies to lenders of all sizes and types, from small payday lenders through to our major banks. The responsibility to ensure contracts comply with the law rests squarely with those lenders and it is essential that they ensure their disclosure documents have been reviewed and they are satisfied that the documents contain all of the relevant key information required by the CCCFA," said Ms Rawlings.
"If a lender finds their documents don't contain all the key information they should seek legal advice immediately. We would recommend that they update the documents and disclose the missing information to all their current debtors as soon as possible."
"Lenders had 12 months prior to the law changing to get up to speed with the changes and to ensure that their documents and processes complied with the law. Detailed information on the changes has been available to lenders and the Commission ran a number of workshops to help lenders to understand what is required of them. There is no excuse for non-compliance and the Commission will take enforcement action against those who do not comply."
In addition to refunding the interest and fees, lenders who don't comply with the rules could face a range of potential criminal enforcement action and fines with a maximum fine for complete non-disclosure of up to $600,000.
For more information see here
Posted on March 08, 2016
The Commerce Commission has today launched an original animated series to raise awareness of consumer rights. It's All Good features New Zealand's sharpest legal advisor Aunty and her nephew Herman Faleafa, with their debut appearance targeted at raising awareness of borrowers' rights following the introduction of new credit laws in 2015.
The development of an animated series is a first for the Commission as part of its role to provide information and guidance about the laws it enforces, including the Credit Contracts and Consumer Finance Act (CCCFA).
Commissioner Anna Rawlings said the decision to launch the series on credit issues reflects the Commission's focus on the consumer protection objectives emphasised in the recent credit law changes.
"Credit is widely utilised in New Zealand. It is important that borrowers understand the new processes that lenders must follow when providing credit and are familiar with their rights and obligations if they decide to get a loan," Ms Rawlings said.
"Last year we put a considerable amount of time and effort into holding workshops with lenders to make sure they understood and would comply with the new credit laws. We also held seminars with budget advisers and community law groups to understand the key credit issues facing borrowers, and have updated our range of detailed written guidance for both borrowers and lenders.
"Developing an animations campaign reflects the diversity of the audience we need to reach and the reality that to do so requires a platform that is accessible and engaging. It's All Good communicates serious messages in an entertaining format, providing another tool to reach consumers."
The Commission has worked with creative advisors Stun and the Ministry for Pacific Peoples to develop the It's All Good concept. Each episode features a situation many New Zealanders will be in at some stage in their life, for example getting a loan, being a guarantor or facing repossession.
"Over the next six weeks we will be promoting the series on social media and through our networks at budget advice and community law centres, with support from other government agencies. We also plan to tackle other issues, such as product safety and fair trading, introducing other characters into this world as it develops over the next year," Ms Rawlings said.
Posted on February 03, 2016
To upgrade to this latest version please contact Amtrax Ltd, as an authorised Intersoft Reseller
Some of the highlights are:
Clients.

Identification Items now include an "Active" flag to deactivate an item without deleting it.
Client Ranges now support "Main" and "All Owners" in some places, e.g. Process Direct Debit Payments wizard.

Accounts

New option for Loan Accounts to apply a Minimum and Maximum Net Advance limit.
New Account wizard; new option to default Residual Value from Net Advance.
Email and SMS "to" lists now include the Dealer and Broker, and associated employees, of the Account.
Loan Statement; new option to include an Interest Rate breakdown for Interest transactions.

Account Applications.

Added Employment details for Individual Applicants.
Collateral Item wizard; now includes Insurance details.
Collateral Items; now include options to run a PPSR Search and Security Enquiry.

Transactions.

Transaction Entry; new option for Credit Interest to automatically post Withholding Tax.
Withdrawal Bank Transactions; can now be reversed.
Export Bank Transactions; new option for "Re-Export" to include or exclude Reversed Transactions.
Bank Lodgement; new option for "Re-Print" to include or exclude Reversed Transactions.
Income Distribution; new option to edit values and to save as a Transaction batch.

Disbursements.

Enhanced messages when reversing Disbursements.
Approving, Cancelling and Reversing Disbursements, new scripting functions added.

Workflows.

New Item Types "Account Restructure" and "Security Enquiry."
Security Register Search" Item Type now supports Australian PPSR.
Bank Account Enquiry items now send Email/ SMS in unattended mode if possible.

Tax Certificates.

Implemented for Fiji and Papua New Guinea.

General Ledger Export.

New option to default the GL Export Id.

Addressing.

Added "United States of America" as a supported Country.

Page Sets.

Grid Rows can now be hidden.

Centrix.

Security Enquiry now includes "Confirm Owner" enquiry.

Veda Connect Australia.

"Vedascore Apply" Credit Enquiries have been updated to the latest specification.

Electronic Signatures.

Downloaded documents are now automatically saved to the Account, Client etc document folder.

Code Snippets.

New code snippet samples added.

Window tabs.

Can now be dragged to re-order.
Posted on December 23, 2015
---
The Commerce Commission has prosecuted Sunway Finance Limited
As a follow up to our previous article here, the Commerce Commission has now successfully prosecuted Sunway Finance Limited (Sunway).
Sunway, an unlicensed money lender, was fined $30,000.00 in Auckland District Court and all of its loan contracts were extinguished. As a consequence, debtors do not have to pay back any outstanding money under these loans.
Sunway was found guilty of three charges brought by the Commerce Commission under the Credit Contracts and Consumer Finance Act 2003 (CCCFA), relating to failing to provide key information to customers about their loans.
The lending business was operated by Yuan Rong Yang who was fined $22,500.00 when he appeared in court on similar charges in October.
Mr Yang had been lending to Auckland's Chinese community for at least 17 years. He was banned from lending indefinitely, ordered to pay $3,000.00 to a complainant in the case and his loan contracts were also quashed.
In sentencing Sunway, Judge Field said; "There was a general and blatant failure to provide the necessary documentation to those who may well have been desperate and prepared to enter into any agreement, sight unseen."
The full press release can be found here.
Posted on October 30, 2015
---
To upgrade to this latest version please contact Amtrax Ltd, as an authorised Intersoft Reseller
Some of the highlights are:
Cheque Printing.

You may now print Cheques from within finPOWER Connect.
Printed Cheques can be voided.

Electronic Signatures.

Beta release for Adobe Document Cloud eSign service.

Veda Australia Credit Bureau.

VedaScore Apply Credit Enquiry now includes a graphical Score.

Pools.

Increased size of code from 5 to 10 characters.
New option to auto-sequence Pool codes.

Banking.

New Bank Import service "WBC Cash Applied File" added.

Reporting.

Added Loan Weighted Interest Rate Report.
Added Account Application Summary Report.

Excel Interface.

New ISExcelSpreadsheet and related objects added.
Allows "xlsx" Excel files to be natively created.
Export/ Analyse with Excel enhanced to use new ISExcelSpreadsheet functionality.

Web Subscribers.

New option to add an IP White List.
Posted on July 10, 2015
---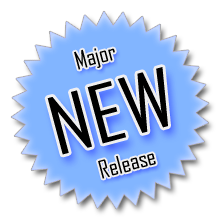 To upgrade to this latest version please contact Amtrax Ltd, as an authorised Intersoft Reseller
Some of the changes are:
Credit Enquiry Add-On.

Services now included in the base system and therefore no longer part of the Credit Enquiry Add-On.

ABN Lookup (Australia).
NZ Companies Office (New Zealand).
Centrix (New Zealand).

New VedaConnect Vedascore Apply Service added for Australia.
New option on the Credit Report to show a warning if the Report is "out-of-date".

Centrix (New Zealand only).

All Centrix Credit Enquiry services are now available for all finPOWER Connect users.

Centrix Sign-up button added to Global Settings.

Consumer Product Enquiry updated to latest specification.

Name Only Insolvencies are now supported.
Identity Verification dataset has been retired and there is now a separate PEP Watchlist dataset.
New Enquiry Reason "PEP Watchlist". This allows a separate PEP Watchlist check to be made.
A Credit Report can now include optional PEP Watchlist and DIA Passport verification.

Added Wheels Search for enquiring on Motor Vehicle details, PPSR Interests and Valuation information.

This service requires the Security Register Add-On.

Security Enquiries.

"MotorWeb" Add-On renamed the "Security Enquiry" Add-On.
Simplified Global and User settings for MotorWeb, including moving some options to a new Security Enquiry Settings page.
Security Enquiry wizard replaces the MotorWeb Enquiry form. This allows more flexibility for future services.
New Centrix Wheels Search service added.

Bank Account Enquiry Add-On.

"Bank Statements" interface added for New Zealand Banks.
No longer rely on a Client Log. Instead Service Logs are used to store and update an Enquiry.

This allows Applicants or ad-hoc Bank Account Enquiries to be performed.

"Pending Bank Account Enquiries" wizard, under the Clients menu, has been replaced by the "Pending Service Requests" wizard found under the Process menu.

This wizard includes other non-Bank Account Enquiry requests that go through a "In Progress" state.

New Zealand CCCFA Changes.

Loan Contracts updated for June 2015 amendments.

New option added to print the Branch's logo.

Added "Licence Name" to Entities to compliment the Licence Number. Known as "Financial Service Provider Register" Number and Name in New Zealand. Also applies to Australia.
Added Dispute Resolution Scheme to Entities, and updated Loan Contract to use. Also can be used in Australia.
Repossession Documents, updated for June 2015 amendments.
Loan Statement, added optional Minimum Payment warning for Revolving Credit Loans.

Account Types.

Promotions can now be filtered by a range of Branches and Brokers.

Account Applications.

Added Tax and Other Information page to the standard Applicant wizard.

Gender.

Added options for Indeterminate and Intersex types.
Credit Enquiry wizard now highlights if Gender entered is different from that being sent to the Credit Bureau - as Credit Bureaus only currently support Male, Female and Unknown.

Banking.

Australian BSB list updated to June 2015.
New "Token" Payment Type. This is used in the new "WBC QuickBatch (Credit Card)" export service.
New "WBC QuickBatch (Credit Card)" export service added for Australia.
New "WBC QuickBatch" import service added for Australia. Handles the corresponding response file from the "WBC QuickBatch (Credit Card)" export service.
New "BNZ CSV" import service added for New Zealand. This supports both the original and new "Full" CSV file formats from the BNZ.
New "Kiwibank GIFTS (Direct Credit)" and "Kiwibank GIFTS (Direct Debit)" export services added for New Zealand.
New "WBC Business Online CSV" import service added for New Zealand.

Security Types.

Added Category and User Flag A and B.

Workflows.

New action to locate a Workflow in the Task Manager.
Summary Page updated to fix issues with multiple outcomes being displayed, to support a new "Compact Item View" mode and to display more information.
New "AfterItemGroupBegin" Script event added.

Decision Cards.

Scores can now include up to 4 decimal places. This makes it possible to return an Interest Rate, for example.

SMS Services.

Auditing enhanced and updated to make more consistent.
ClickSend SMS Service.

Reply to Phone Number can now be defined. This provides better tracking and separation of SMS messages.

Scripting.

Business Layer help is now included in the Setup package and is installed in the installation folder.
Whilst in the Script editor, pressing Alt+F1 performs a context sensitive help search.

Service Logs.

Major changes to ISServiceLogs Database table, Business Layer functionality and how this information is used.
Service Log form updated to show new information. Audit Page added.

Audit Search wizard.

Moved from Tools menu to Reports menu.
Updated to include changes for the Security Enquiry Add-On and Service Logs.

Purge wizard.

Audit Log and Service Log separated into two separate pages.
Service Logs; new "PurgeAction" on ISServiceLog records help automate purging of this table.

Web Services.

Test Web Services form now allows a Proxy Server to be defined.
New Business Layer functions added to build and parse JSON text.
Posted on May 30, 2015
---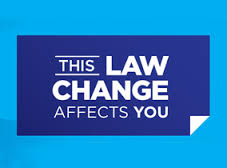 Most lenders should be well aware by now that there are changes to Consumer Credit law that come into effect on 6th June. Essentially there are 2 key pieces of reform. These are the Amendments to the CCCFA and the Responsible Lending Code. These both come into effect for Contracts entered into on or after 6th June 2015.
Disclaimer
This document outlines the configuration and procedural changes that finPOWER and finPOWER Connect clients may need to incorporate into their processes to accommodate changes brought about by the Credit Contracts and Consumer Finance Act Amendment 2014. This document is not Legal Advice. It is recommended that independent consultation with your legal advisor is sought to ensure compliance with the new legislation on an individual basis.
The Amendments to the CCCFA
The Credit Contracts and Consumer Finance Amendment Act 2014 largely leaves the historic provisions of the CCCFA intact. The Amendment Act focuses on Consumer Protection, rather than the historic focus on disclosure.
Major changes introduced in CCCFA Amendments are:
Hardship Provisions

Can now apply if Account has been in default for up to 2 months (previously Account had to be current before they applied for Hardship).
Some changes in Hardship timing.

Infringement Notices

Commerce Commission can now issue Infringement Notices rather than full Court proceedings.
Commerce Commission can now take action for up to 3 years from the date they are notified of an issue. This changes from the previous limit of 3 years from date contact was entered into.

Disclosure Requirements

Earlier and better disclosure now required.
Full Disclosure now required before loan is entered into (historically you had 5 days to provide full Disclosure documents).
Disclosure now has to include (as well as previous requirements)

Trading Name as well as Legal Name.
FSP number.
Dispute Resolution Scheme you are a member of as well as their contact details.
Details on the Debtors rights to apply for Hardship.
Where the contract includes a disabling device; full detail of the device, when it will be activated, how to use in an emergency.

Standard Terms and Conditions must be publicly available

Published on your website for each loan class if there are differences in the Terms for different Loan Classes.
Notice on premise of the availability of a copy of the Terms and Conditions.

Costs of Borrowing must be publicly available (interest rates and fee table)

Published on your website for each loan class.
Notice on premise of the availability of a copy of the Costs of Borrowing.

Variations (Agreed and Unilateral)

All exceptions now removed so all variations must be notified to the client.
Variations must be notified within 5 days of the Variation occurring.
Can be included in next Continuing Disclosure Statement.

Credit Limit Changes

Changes must be notified within 5 days.
Can be included in next Continuing Disclosure Statement.

Transfer Rights

Where the ownership of a loan changes (except for securitisation).
Within 10 days of the change of ownership you must notify the client of:

The new lender and their contact details (Legal and trading name).
FSP of the new lender.
Dispute Resolution Scheme of the new lender.
The impact the change of ownership will have on the borrower.

Continuing Disclosure Statement

After 6 June, Continuing Disclosure Statements must be sent at least 6 monthly.
Must be every 45 days or less in the case of Credit Cards.
Exclusion if the information is made available on a website.

If there is no or incomplete Disclosure

No interest of fees or other charges can be charged until complete disclosure is made, and then Interest and fees can only be charged from the date the full Disclosure was made.

Default Interest

Can only be charged on the overdue portion of the loan, not the entire balance.
If a loan is called up because of the default, Default interest cannot be charged on the entire called up amount, only the original overdue portion.

Repossession

Now part of the CCCFA and under the authority of the Commerce Commission.
Effective for any loans entered into on or after 6th June 2015.
No Major changes to the Credit Repossessions Act.
Repossession of certain goods:

Certain goods, deemed Essential Goods cannot be repossessed.
Any goods that Security is taken over must be fully and accurately identified i.e. serial numbers.

Repossession Agents must be licensed.
Repossession process changes:

Repossession Warning Notice (formerly the Pre Possession Notice) must be issued 15 days prior to Repossession, and is only valid for 60 days from issue.
Repossession Warning Notice must contain specific information:

Hardship rights.
Dispute Resolution Scheme details.
Information on Voluntary Repossession.

Repo Agent must provide:

Copy of Credit Contract.
Repo Licence.

Post Repossession Notice (formerly the Post Possession Notice) must be issued 14 days after the repossession has occurred.
Sale of Good Notice must be provided 15 days after the Post Repossession Notice.
Statement of Account must be provided 7 days after the sale of the goods.
Post Sale debt is frozen with no Interest or fees allowed to be charged to the account.
Commerce Commission position is that this includes recovery and court fees.
Responsible Lending
The onus is now on the lending business to act in a responsible manner in dealing with its clients. The CCCFA Amendments Act provides for Responsible Lending Principles only. The Responsible Lending Code provides the details of the actions that the Lender may take to comply with the Principles, however the Code is not a "Safe Harbour" in that compliance with the Code does not ensure you have met the Principles of the Act.
You cand read also The Responsible Lending principles and a copy of the Responsible Lending Code.
---
Posted on April 17, 2015
---
We are pleased to announce the release of finPOWER Connect version 2.02.06.
To upgrade to this latest version please contact us, as an authorised Intersoft Reseller.
Some of the highlights are:
Entities.
New option to limit the Account Types available for an Entity.
Account Types.
Removed 'Show Broker Information?' option, instead Brokers are automatically shown if there are any active Brokers.
Account Quotation wizard.
Re-arranged order of fields on the Account Details page.
New Account wizard.
Broker information moved to Product Type page.
Precomputed Interest Loan Accounts.
If Interest is charged upfront, zero Interest transactions can now be hidden.
Deposit Accounts.
Interest Payment Type change wizard now allows the Interest Balance to be capitalised.
Reversed Investment transactions now affect the Account balance between the date it was originally created and it's reversal date.
Deposit Control Report; Withholding Tax now shown as a separate row.
Account Applications.
User Group and External Party filters implemented.
Accept/ Decline Account Application wizard enhanced.
Credit Enquiries.
Centrix Commercial service updated to latest specifications, including NZBN.
CreditWorks interface; URL updated.
Fixed 'Unhandled Exceptions' for VedaXML NZ 'Company Enquiry' and 'Commercial Check'.
Page Sets.
Flow layout updated to better handle 'Fill Height' objects.
Workflows.
New "Page Set" type Item added (for Version 2 Workflows). New Permission Key to prevent Users resetting Items. Added Account Application support for Workflow Reports.
---
Posted on March 31, 2015
---
In a recent Court of Appeal case, the Commerce Commission has had its position on the charging of fees for Credit Contracts reinforced.
The Court of Appeal's ruling, made public today, upheld earlier High Court judgments that backed the Commission's approach to assessing whether credit fees charged by lenders are reasonable as required by the Credit Contracts and Consumer Finance Act (CCCFA).
Commissioner Anna Rawlings said the Court of Appeal has provided a clear statement on the approach lenders should take to the fees they charge.
"The Court's ruling provides easy to understand guidance for lenders, making it clear that credit fees should only cover costs that are closely related to the particular loan transaction. The Court of Appeal agreed with the Commission that the purpose of the CCCFA is to protect borrowers, especially vulnerable borrowers, by ensuring transparency in the costs of borrowing. Fees should not be used to recover general business costs or to generate profits – that is what interest is for," Ms Rawlings said.
Read source
---
Posted on February 3, 2015
---
The prestigious Lender of the Year Awards are hotly contested by the leading lenders in Australia each year. The 2015 Awards are no different with a large number of lenders competing in a number of categories. A long time finPOWER Connect user, Bluebay Home Loans from Perth http://www.bluebayhomeloans.com.au/ has been selected as a finalist in the ultra-competitive Best First Home Buyer Lender Category.
The Category Criteria are, "Given that first home buyers are struggling under the burden of affordability and halving as a proportion of loans advanced, this award is designed to recognise the lender best catering for the needs of this key consumer segment".
Selection criteria include:
How the organisation has structured its business and offering to best service this market segment.
The organisation's ongoing commitment to innovation, quality of product and service to this market segment.
Case studies or examples that showcase how the organisation caters for the needs of this market segment.
Gerry O'Donnell, General Manager of Bluebay Home Loans, says that "Even being selected as a finalist is a ringing endorsement of the commitment we have to our clients and the market sector. It is reflective of the hard work our team puts in every day to ensure the demands of this unique sector are met at every stage of the lending process".
Bluebay Home Loans have been a user of finPOWER since 2011. Initially finPOWER Connect was installed to manage their patented Smart Families (Parent Assist) loan product. The system now manages a wide range of their loan portfolio and Bluebay continues to look to expand the use of it within their business.
Other finalists in the category are ANZ Bank, St George and Westpac, with the Winners announced at a gala event on 19 February.
---
Posted on November 27, 2014
---
We are pleased to announce the release of the finPOWER Connect Depositors Module.
This has been included with the latest release, Version 2.02.02, and is now available for general use.
There has been a significant amount of development and testing work undertaken for this new module. The release is the culmination of many months work to bring together the best of the features from finPOWER, as well as adding a number of new functions and incorporating it all into the finPOWER Connect platform.
Some of the new features include:
Having interest paid directly to a loan account
Use of Rate Tables for Variable Interest Rates and Premium Rates
Regular contribution amounts including the ability to have these paid by Direct Debit
Regular withdrawal transactions
The new Depositors module has the benefit of being fully integrated into the finPOWER Connect platform which means there are some inherent new features as well. These include:
A fully featured Workflow engine
Full client information including expanded use of custom data fields
Improved handling of Broker relationships and payments via disbursement accounts
Multiple Entities per database
Updated auditing and control facilities
Latest technology platform
This is in addition to the expected features of interest calculation and handling, Withholding tax processing and reporting. For a demonstration of the new finPOWER Connect Depositors Module. Please contact us, as your local Intersoft Reseller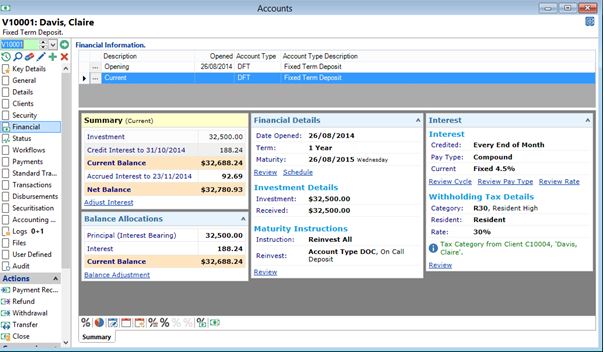 ---